Obagi Direct to Patient Service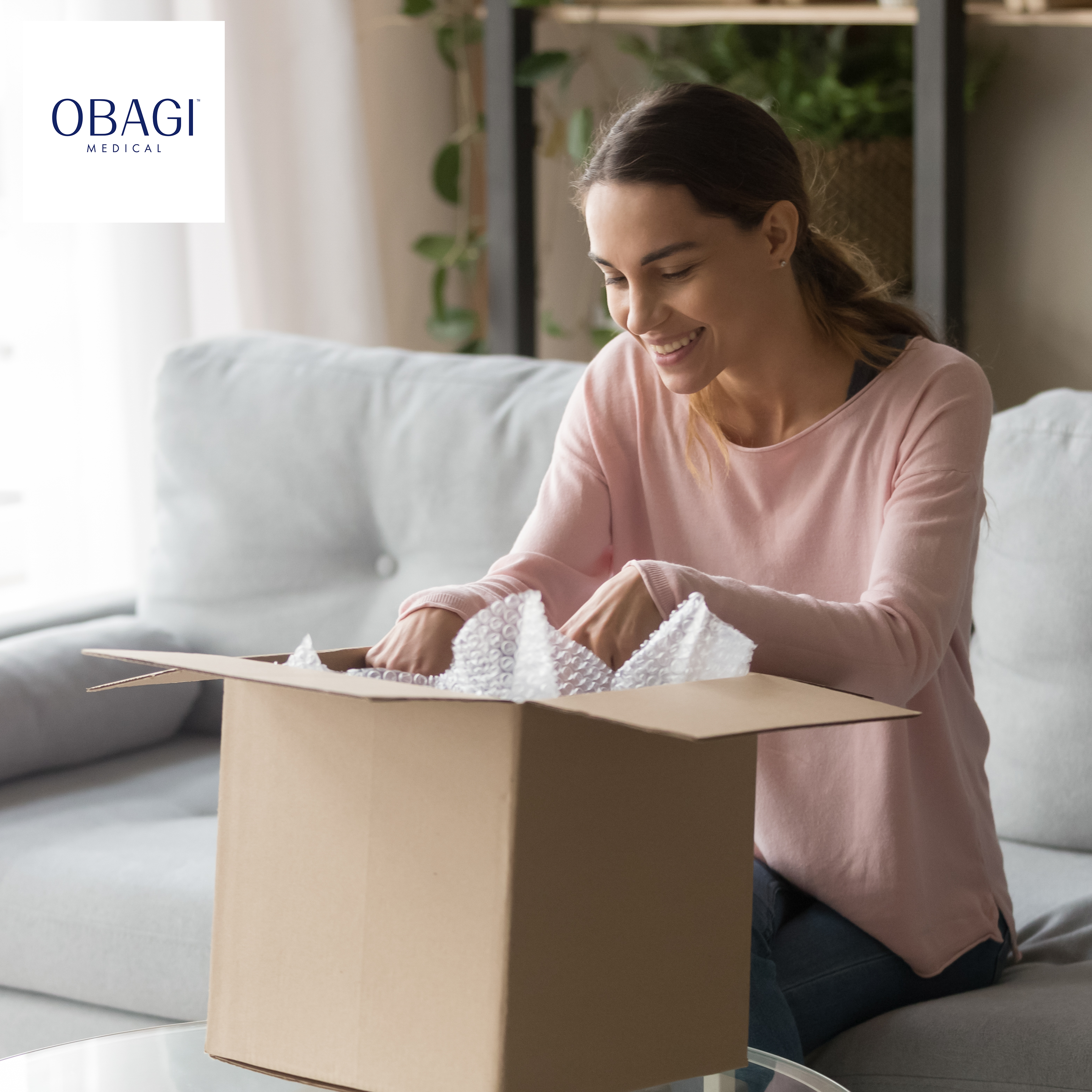 Obagi Medical Products can now be delivered direct to your patient's door as you consult remotely.
A new service that enables you to send products direct to your patients via the Healthxchange e-Pharmacy®.
FREE with no hidden dispensing fees.
Delivery is direct to your patients within 1-2 days using Next Working Day by 4pm UK tracked service.
A postage charge of just £5 will apply.
Zero-rate VAT for Prescription Only Medicines dispensed to the patient.
This service will ultimately only operate through within Clever Clinic® – a free patient & clinic management App. Download Clever Clinic® from the App store today to start benefiting from all it has to offer.
All at nil cost to you!
cleverclinic.co.uk +44 (0)808 169 1650
Full details about this service can be viewed here

Happy Customers
"I have just introduced the [Direct to Patient] service to my patients via social media in the last 15 minutes I have already had 3 orders!! I'll suggest this service whilst I'm closed"
- Lisa Whiting of Lisa Whiting Aesthetics
"I've been using the 'Direct to Patient Service' through these unprecedented times to maintain a supply of prescription products such as Obagi to my patients. This has kept both my team and patients safe and all for a £5 delivery charge. Thank you Healthxchange!"
- Dr Mayoni of The Clinic by Dr Mayoni
"Direct to Patient' is an excellent service, I found it easy to use and extremely helpful. I am very happy that you have given me this support."
- Dr Aarti Narayan-Denning
"The Direct to Patient Service is quick & convenient for all our clients.

It allows us to maintain amazing client results via a really simple process. The team on hand are also great, offering support & guidance whenever needed."
-Annabelle Bourne of Eterno Skin Clinic
Share your feedback with us via your Account Manager or tag us on social media:
Instagram: @obagiuk
Facebook: @obagiukandireland
Twitter: @obagiuk