Improved telephone services
We heard that some people were finding it difficult to connect with us by telephone. To make it easier to speak with us, we have increased the number of lines and added a new reception service. Remember to use our UK local number 0330 995 7999, for preferential rates.
NEW: Recyclable Cold Chain Packaging
Here at Healthxchange we have a number of exciting initiatives to help do our bit for the environment. One such way, is the switch to using natural, temperature-controlled packaging over the coming weeks. Cool Wool is 100% biodegradable and compostable and better for our planet. So, look out for the new cool wool disposable pack in your next order.
How WoolCool works: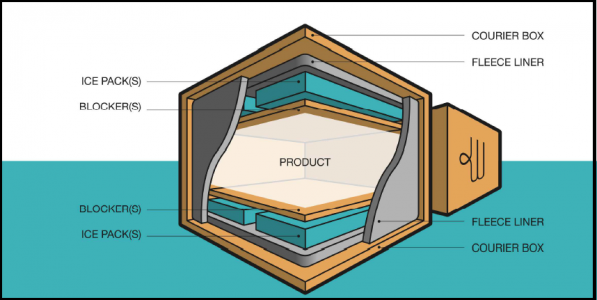 We're here to help!
If there is anything else we can do for you please get in touch via email at: helpingourpartners@healthxchange.com