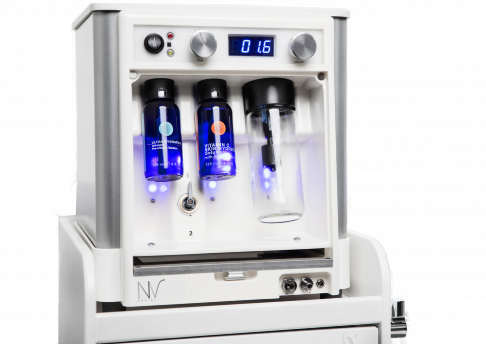 DiamondGlow®
DiamondGlow® simultaneously exfoliates, extracts and infuses the skin with pro-infusion serums using exclusive diamond tips.
Diamond tips mechanically exfoliate the skin to remove dry and damaged cells for unparalleled resurfacing and rejuvenation.
Customise the treatment depending on your patient's skin concerns with a range of 4 serums: ultra hydrating, pore clarifying, vitamin c and skin brightening.
The time gap between exfoliation and serum application is eliminated with 3-in-1 simultaneous technology, infusing the skin with serums at the peak moment of receptivity.
A closed-loop system and pneumatic chamber in the hand piece pushes the used serums and skin debris out in one direction, so there is never any cross contamination between patients.