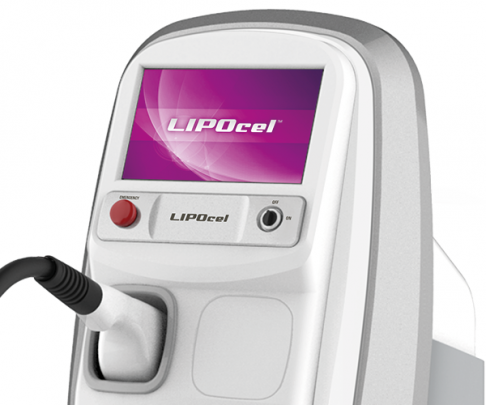 LIPOcel™
LIPOcel™ is a safe and effective procedure delivering HIFU (high intensity focused ultrasound) energy precisely into over 1.3cm deep under the skin destroying fat cells for localised fat reduction and precision body contouring.
Using HIFU technology, LIPOcel™ is able to target and destroy localised fat cells in stubborn areas. Choose from three cartridge sizes depending on the body area.
The treatment is comfortable with no anaesthetic required. Patients can return to normal activities immediately after treatment.
A patented cooling system reduces the hand piece surface temperature down to just 5 degrees for minimal patient discomfort as maximum heat is delivered.