INTRAcel Pro™
The INTRAcel Pro™ skin rejuvenation system is an acclaimed non-invasive Fractional RF Microneedling treatment that can deliver proven patient results.
Using 49 insulated needles at various depths, the epidermal tissue is protected to reduce the burden on the user and minimize patient discomfort.
Adjustable depth of tissue offers full flexibility through the ability to control various depths of penetration to customise based on your patient's skin concerns.
A non-invasive needle type for superficial radiofrequency rejuvenation and a minimally invasive needle type for fractional radiofrequency microneedling down to the dermis.
Each treatment type can be individually tailored to meet the needs of the patient. By targeting the deeper layers of the dermis these treatments work by stimulating the collagen, which in turn helps to tighten and resurface the skin with minimal surface damage.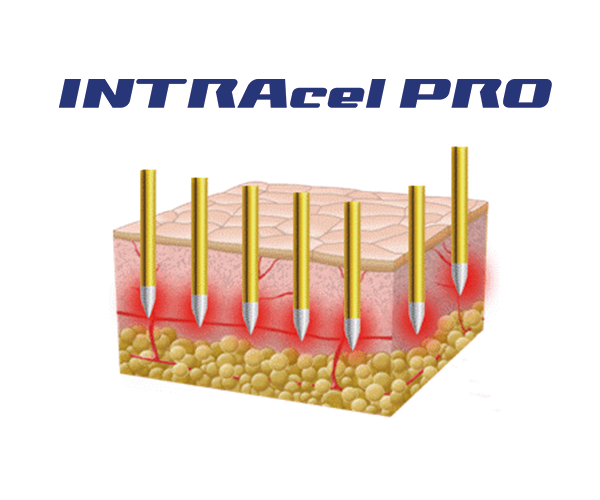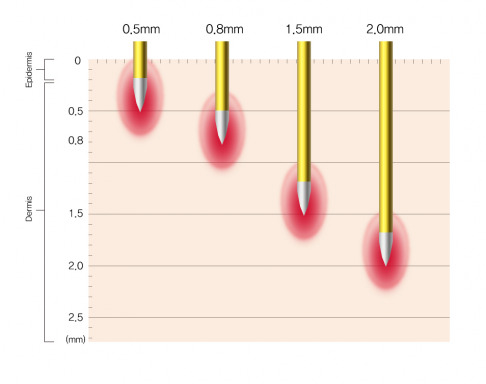 How does INTRAcel Pro™ work?
The INTRAcel Pro™ fractional RF Microneedling technology is an innovative design that uniquely treats the target area through rapid penetration of specially designed insulated micro-needles without causing extensive damage to the epidermis.
Microscopic wounds are created deep down in the skin using tiny insulated micro-needles. Before the needles are retracted from the dermis, RF energy is emitted to the target area. This controlled wound promotes the body's own natural healing process, resulting in fresh new collagen production for skin texture improvements.