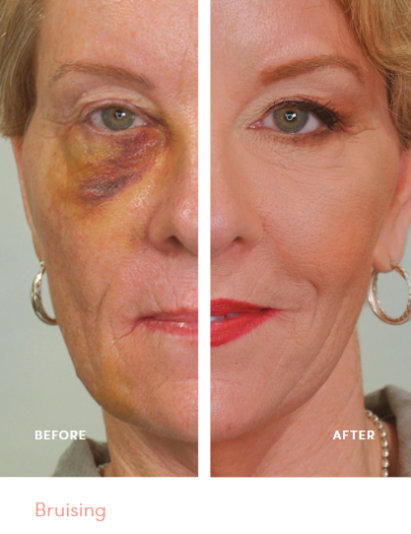 Concealers
Clean, effective post-treatment camouflage solutions for a more comfortable recovery.
Disappear™ Full Coverage Concealer. A matte, opaque concealer. Recommended for: Oily/Acneic Skin and clients that want extra coverage
Corrective Colors. Four shades to correct and conceal discoloration. Recommended for: Post-procedure.
Circle\Delete® Concealer. Double sided color corrector and highlighter. Recommend for: someone who need concealing and hydration under their eyes.
Active Light® Under-Eye Concealer. Soft-focus concealer and brightener. Recommended for: Concealing and reduces the appearance of puffiness.
Enlighten Concealer™. Corrective concealer. Recommended for: very dark under-eye circles, hyperpigmentation or bruising.
Enlighten Plus™ Under-Eye Concealer. Full coverage concealer with SPF 20-30. Recommended for: Comprehensive concealing with added skincare benefits and SPF.