INTRAcel Treatment
The INTRAcel and ULTRAcel skin rejuvenation systems are acclaimed as non-invasive treatments that can deliver proven patient results. Each treatment type can be individually tailored to meet the needs of the patient. By targeting the deeper layers of the dermis these treatments work by stimulating the collagen, which in turn helps to lift, tighten and plump the skin for outstanding results.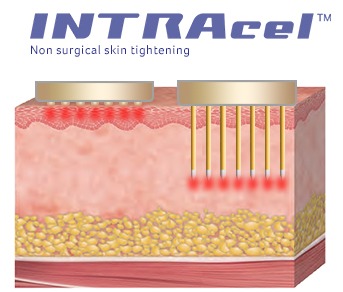 What is INTRAcel?
INTRAcel is the first monopolar & bipolar RF Microneedling device to be launched into the UK. The INTRAcel system is an acclaimed, revolutionary skin rejuvenation system which leads the market. Effective for a wide range of cosmetic indications, including skin tightening, acne and acne scarring, INTRAcel offers the ultimate skin rejuvenation solution from a single system with minimal down time.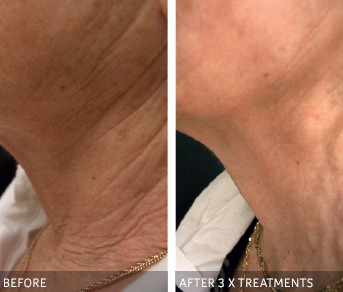 How does INTRAcel work?
INTRAcel's fractional RF microneedling™ technology is an innovative design that uniquely treats the target area through rapid penetration of specially designed insulated micro-needles without causing extensive damage to the epidermis. Through the action of the microneedles, a tiny column is created that facilitates healing and brings about a growth factor that develops the mechanism of natural recovery with the effect being similar to that of peeling, but with minimal impact on the epidermis.